Custom content
Our Schools
With profits from our sales we have built two schools and provided education for some 350 children. Katana, the first child we ever sponsored, started at international university in Nairobi in 2019.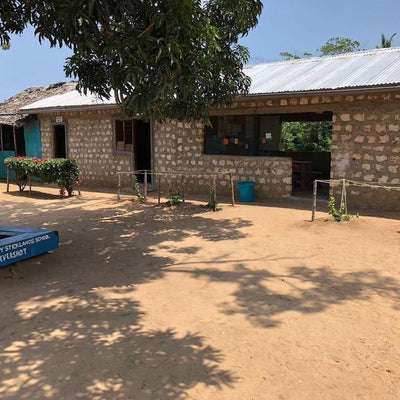 Providing Bursaries
Through your purchases we pledge to pay for the education of 14 children every year at Bluebells. Coming from the most difficult circumstances, they are chosen by our principal Mwana.
Our partners Holding Hands Africa coordinate additional sponsorship for children at Bluebells. If you wish to sponsor a child, please contact them here.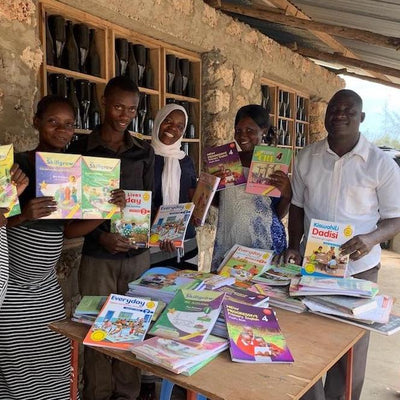 Books
The children all love to read and a portion of our funding, plus kind donations, help us update our books. This is vital in keeping the pupils on target with the national curriculum as books are the only resource they have to keep their learning on track and current.
Breakfast Club
Our breakfast club provides essential nutrition through a daily mug of posho for some 150 students, and encourages attendance at school.
Climate Club – Updates to follow!
To date, 52 trees have been planted in 2021.
We also work with the Local Ocean Trust and Watamu Marine Association to help educate and contribute to conservation efforts.
Employment
Bushbells provides secure ongoing employment and stability for our 4 tailors and their families. Bushbells has also been able to support the education of their children. That's why we're proud to say we know who made our clothes.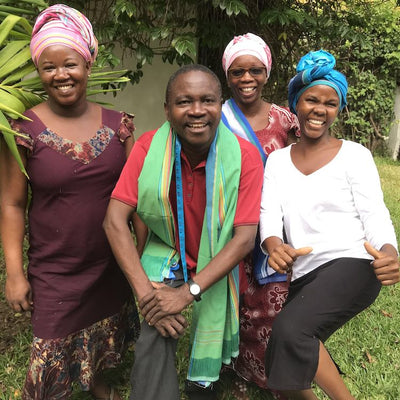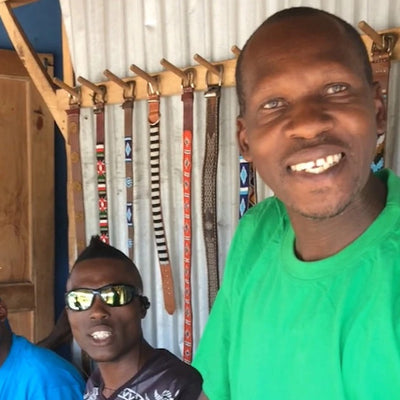 Enoch's Leather Workshop
In 2016 Enoch's leather workshop was rebuilt and made secure and dry, thanks to Bushbells funding. He has since been able to expand his small leather works and repair business, offering employment to his community.
Plastic Patrol
Educating the children about our planet and our oceans is a big part of our work. This includes our annual beach clean with our Bushbells community to celebrate World Ocean's Day.